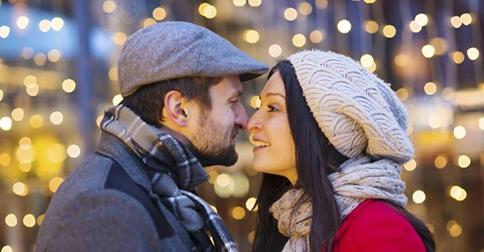 Adornar el árbol de Navidad, armar el Nacimiento, el intercambio de regalos, el panetón compartido en familia, la cena navideña, las celebraciones religiosas, las reuniones de familia y de amigos, las costumbres del Año Nuevo: las fiestas navideñas son ricas en símbolos, rituales y significados que son universales y particulares a cada matrimonio y familia a la vez. Estos símbolos y rituales son parte integrante del sentido de trascendencia de un matrimonio y familia. Crear un Sentido de Trascendencia es el ático de una relación sólida en donde nuestros sueños, narrativas, mitos y metáforas importantes sobre nuestra relación y familia encuentran un hogar.
​El Doctor John Gottman, el preeminente investigador sobre la estabilidad relacional y la predicción del divorcio en nuestros tiempos, ha identificado Crear Un Sentido de Trascendencia como el último de sus "Siete Principios Para Hacer que el Matrimonio Funcione" y, como el ático de la Casa de la Relación Sólida, una teoría y un modelo para hacer que el matrimonio funcione. Esto está basado en sus más de 40 años de investigaciones multi-dimensionales y extensivas con más de 3000 parejas. La Casa de la Relación Sólida empieza con la amistad y pasa de manejar el conflicto, a las metas superiores de realizar los sueños del uno y del otro y crear un sentido de trascendencia. Las paredes de apoyo de la Casa son la Confianza y el Compromiso.
​Según Gottman, el matrimonio tiene una dimensión espiritual que tiene que ver con crear una vida interior juntos:
"El matrimonio no consiste únicamente en educar a los hijos, dividir las tareas y hacer el amor. Tiene, también, dimensiones espirituales que se refieren a la posibilidad de crear una vida interior juntos, una cultura plena de símbolos y rituales, y una apreciación de vuestros papeles y objetivos que os una, que os lleve a comprender lo que significa ser parte de una familia." (Gottman & Silver, 1999)
​¿Cómo creamos un sentido de trascendencia en un matrimonio y familia? Los "Maestros de la Relación," a quienes John Gottman identificaba como dos personas que permanecen juntas, que informan alta satisfacción relacional, que se quieren y se divierten juntas, crean un sentido de trascendencia por medio de conversar intencionalmente sobre:
Rituales de conexión (formales e informales)
Metas compartidas
Apoyarse en sus papeles de vida
Estar de acuerdo sobre los símbolos básicos de lo que significa un hogar (Gottman & Schwartz Gottman).
​Los rituales de conexión incluyen cómo comemos juntos, cómo nos saludamos al comienzo del día y cómo nos despedimos al final del día, cómo nos damos las buenas noches, cómo pasamos nuestros fines de semana y vacaciones, cómo celebramos las fiestas, etc. Las metas compartidas incluyen nuestras metas como pareja y como familia. Nuestros papeles de vida incluyen nuestros papeles como marido y mujer, padre y madre, papeles profesionales, etc. Nuestros símbolos básicos incluyen las fotos o los objetos que muestran quiénes somos como familia, nuestras historias familiares, el significado de un hogar, y objetos y actividades que simbolizan nuestra filosofía de vida.
​Cada uno de nosotros es un filósofo que está tratando de encontrar sentido en esta jornada breve de la vida y cada relación comprometida es una experiencia transcultural en la cual mezclamos el legado, la cultura, los valores y las creencias de cada uno en una cultura totalmente nueva (Gottman & Schwartz Gottman, 2013). En esta época de fiestas navideñas, tomen el tiempo para crear un sentido de trascendencia en su relación y familia por medio de celebrar y conversar sobre los símbolos y rituales en su matrimonio y familia.
References
Gottman, J. & Schwartz Gottman, J. (2013). The Art & Science of Love: A Weekend Workshop for Couples. Seattle, WA: The Gottman Institute.
Gottman, J.M, & Silver, N. (1999/2000). Los Siete Principios Para Hacer Que el Matrimonio Funcione (Traducido por S. Tapia). New York: Vintage Español.
© 2020 Michael Brown, MSC, LMFT, dba Happy Couples Healthy Communities